"The Hill" Celebrates Black History Month
February was Black History Month but the meaning of it was lost on some here at "The Hill". The purpose of Black History Month is to highlight the accomplishments and contributions of African Americans, honoring all Black people from every period of time. 
To celebrate Black History Month the Black Student Union (BSU) kicked off the month with Black History Month Trivia, Student Life hosted a Black History Month Alumni Panel on Disparities in Mental Health, and BSU hosted their weekly meetings in The Lab. The BSU also created a soul food night in the cafeteria. 
Senior Nya Taylor is a marketing major who works as a student worker in C-SC's marketing department. Over the course of the month, Taylor posted questions about African American culture on Wildcats Connect to engage and educate students about Black culture. At the end of the month, the student who answered the most questions correctly received a prize. Taylor was able to utilize school resources to educate her fellow students on important history. 
Taylor is also a member of BSU and advocates for doing more. When the Wildcat Wire asked Taylor if she thought the school was doing enough for Black History Month, she said "No, more could be done." 
When the Wildcat Wire asked Alyssa Hummel, C-SC Director of Communications and Marketing, she said highlighting anything other than Culver-Stockton College is not a priority.  According to Hummel, "Our message is always Culver-Stockton College. We don't focus on Pride Month or Black History Month, we keep our message clear and concise. So our message is always very focused and that message is Culver-Stockton College." 
Hummel also noted that a lot of the marketing content for February was focused on the 170th anniversary, therefore C-SC did not highlight Black History Month. According to Hummel, the school doesn't target anything other than the message of Culver-Stockton.
Alyssa Hummel's response to this article. "Upon reading the article, I acknowledge that my statement was insensitive to our students and was not what I intended. I apologize for my error and will always strive to be sensitive in future communication. We value all students and the diverse experiences they bring to "the Hill," which is why we are fortunate to share their outcomes and stories through all forms of marketing (social media, print, digital, and especially the Chronicle magazine.) Our greatest pleasures come from showcasing student success throughout all marketing channels."
View Comments(1)
About the Contributor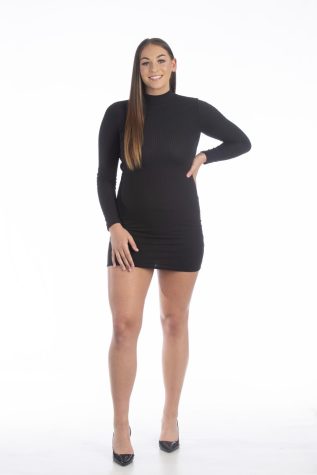 Whynter Waterhouse, Editorial and Opinion Editor
Whynter Waterhouse is a junior transfer and this is her first year at Culver-Stockton. She's all the way from Melbourne, Australia and plays on the C-SC...