COVID-19 VS. Senior Eligibility
The global outbreak of COVID-19 has wedged its way into the lives of many people, including Culver-Stockton College spring-sport athletes who missed out on an entire season of competition.
According the the Wildcat Athletics' website: "In an effort to provide relief, no spring sport student-athlete will be charged a season of competition. Any spring sport student-athlete who was enrolled full-time in 2020 will be awarded two additional semester terms of attendance or the equivalent."
For these collegiate athletes, both the NCAA and NAIA has provided an unprecedented opportunity: another two semesters to play.
But Wildcat athletes face a looming question.  Will seniors in baseball, softball, men's volleyball and lacrosse take that extra year of eligibility or will they move on with life?
The Wildcat Wire asked a couple of senior spring sports athletes and some decided that they will not continue with C-SC athletics and instead continue on with their life away from Canton, Missouri.  Senior Omar Marin, who plays on the men's volleyball team, is from San Juan, Puerto Rico, and plans to stay the extra year to get more playing time and begin his master's degree.
"
I think the NAIA did an excellent job with this ruling and their communication of it."
— C-SC Athletic Director Pat Atwell
Culver-Stockton College Director of Athletics Patrick Atwell has had a number of athletes reach out to the Wildcat athletic department.
"At this point we have had several spring sport student-athletes inquire about this extra year of eligibility. Specifically, the seniors who were not charged with a season of competition. Culver-Stockton will honor their scholarship as long as they have not graduated and are taking classes towards a minor or an additional major," said Atwell. "The other option is graduate school. They could graduate and play for us while taking Masters classes. I fully expect to see some of these spring sport seniors back next year."
While some seniors stay, freshmen come in with scholarships as well.
"The interesting thing for me will be the underclassmen. Will the college see a spike in students taking graduate classes each year moving forward? It is a pretty good deal for a student-athlete to obtain a Master's degree for a very reasonable price."
While Atwell does not have the complete number yet, he has stated that he has heard interest from about four or five seniors in returning.
"I think the NAIA did an excellent job with this ruling and their communication of it."
Even sports that had already been in play are included in this.
"It was nice to see men's volleyball included even though they had played over half of their schedule. Empowering the students and their families to make the best decision for their individual situation was an outstanding move by the NAIA. I do feel horrible for our women's basketball team. To make the national tournament one evening and find out less than 24 hours later that there will be no tournament was heart wrenching. We are proud of their accomplishment and the excitement that they brought to C-SC this winter."
About the Writer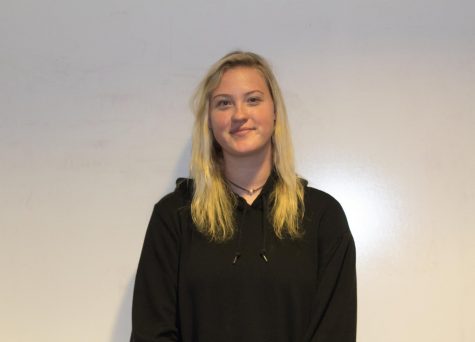 Cameron Prenter, Staff Writer
Cameron Prenter is from Coral Springs, Florida. She is a sophomore, and her major is sports communications. She is now a member of the newspaper, Wildcat...