Andrew Rupcich Chasing His Dream Of Becoming A NFL Player
Andrew Rupcich, also known around the Culver-Stockton College campus as "Rupe" is a former student-athlete at C-SC. Recently, he played well in the NFLPA Collegiate Bowl Game earning himself even more attention from NFL teams than he already had before. Rupe was able to stand his own at the game, proving he has what it takes to compete with top college prospects as well as the next level. 
"The game experience was amazing! I got to share the field with amazing athletes at the highest collegiate level" said Rupe. He also felt as if it was a chance for him to prove he really belonged with the best that college football has to offer. The game was held at the Rose Bowl, which holds a very special place in his heart because it was where he "watched his first-ever live football game… so it was amazing to see it come full circle."
This is huge not only for him but for all athletes here at C-SC because it proves if you are good enough they will find you regardless of the size of your school. Rupe also wanted to give words of advice to any student-athletes trying to follow in his footsteps by reaching the next level. "Be honest with yourself. Are you working as hard as you can? If not, how can you expect to achieve your goals and dreams?"
He also wanted to thank Culver-Stockton College as a whole because it "put me where I am today, allowing me to play football for four and a half years." He also stated that it allowed him to "not only grow as a football player but to grow into an even better person."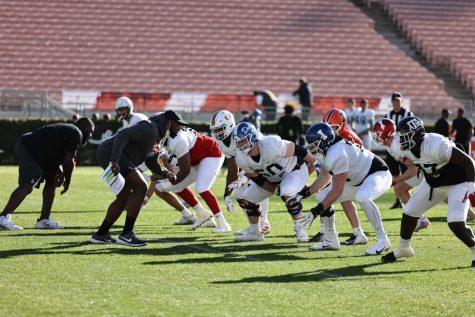 Rupe is currently in Frisco, Texas training at the Exos Facility to improve his speed, strength, and agility prior to the upcoming NFL combine. The NFL Combine is the next step in Rupe's long journey, and you can watch him on the NFL Network from March 1 to March 7. 
After the NFL Combine Rupe plans on returning to Canton, Missouri. Here he will be doing even more training preparing himself for his "Pro Day at the University of Missouri on March 25." A Pro Day is the same thing as the combine, but it just gives the athletes a second chance to improve their numbers from the combine. 
The next step for Rupe is to continue training and patiently wait for his dream to finally come true. The NFL Draft starts on April 28 and continues until the 30. If Rupe keeps performing the way he is, it is expected that his name will be called during the draft, which will complete his lifelong dream.
View Comments (4)
About the Contributor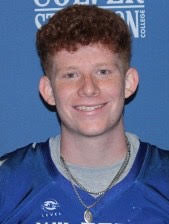 Dom Herrera, Copy Editor
Dom Herrera is from Frisco Texas. He is a sophomore majoring in Communication and Sport Management here on campus. He is also a member of the Culver-Stockton...